Back in August this year, Yeow and I were so excited to be able to go to Bali with Zhi Sheng and Lynn for a travelogue session. We went from the mountains, to the fields, a traditional Balinese marketplace and the lovely seaside. The trip definitely had its' fair share or thrills and spills. And we would love to share one story in particular with you.
Lynn who is probably one of the most bubbly person we know, had a fear of dogs because of an unpleasant childhood experience. And there were certainly quite a fair share of dogs in Bali. While we were exploring some streets, we turned a corner and saw a few kids playing infront of their home. And they have a dog and Lynn jumped and wrapped herself around Zhi Sheng and he had to carry her a distance till Lynn felt safe enough to get down.
We proceeded with the shoot by the beach and we finally had some sun as it was cloudy and wet the whole time when we were in Bali. As the two were strolling down the beach in a world of their own, a white dog came up behind them and followed them peacefully. The fear in Lynn was gone, as they both held hands and enjoyed the feel of sand and sea between their toes, and the orange sunset in their faces. All the elements were harmonically placed. There was a gentle sense of peace. And it was beautiful. Words can't describe half of what transpired those few days, hopefully the images help fill in what we lacked in words.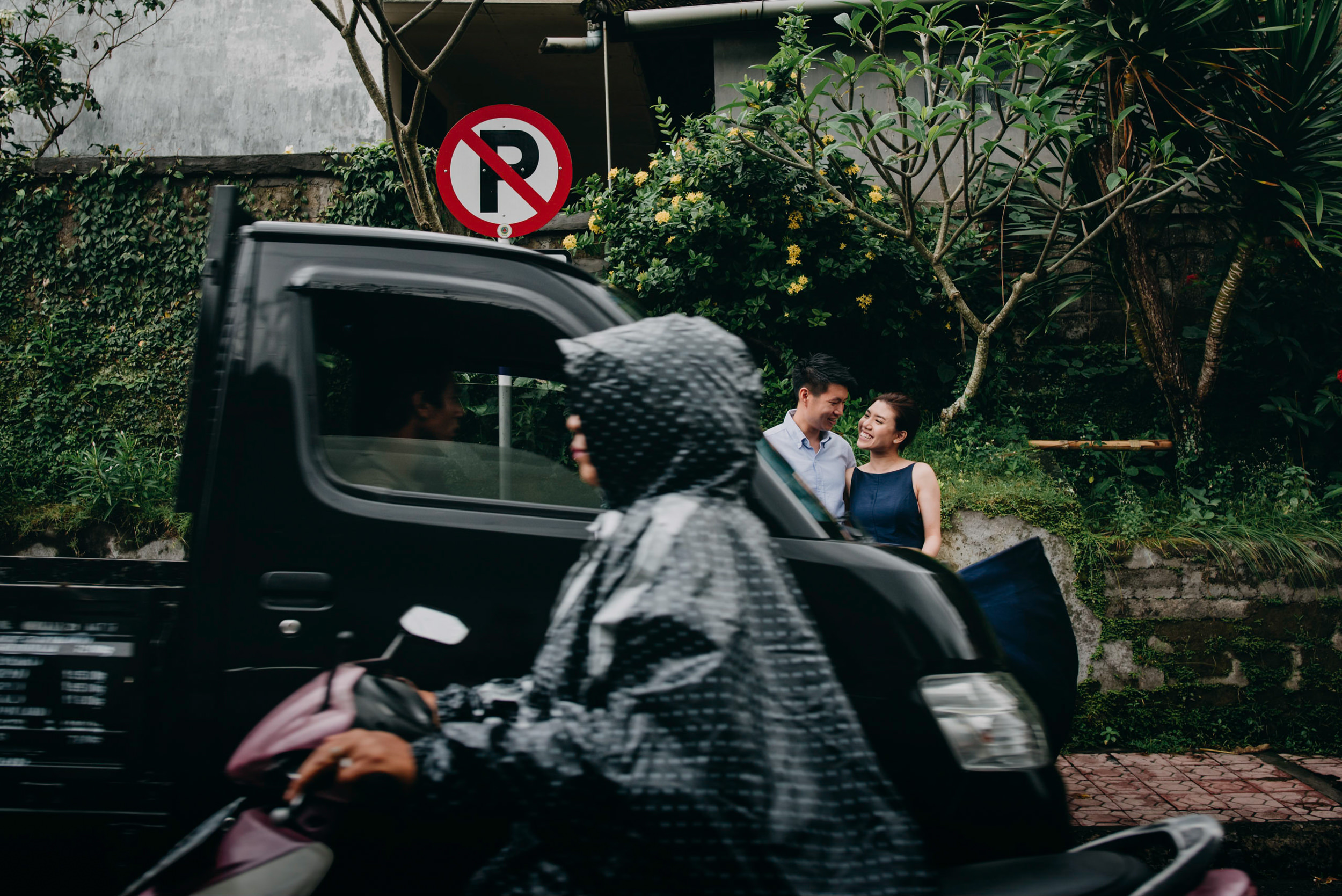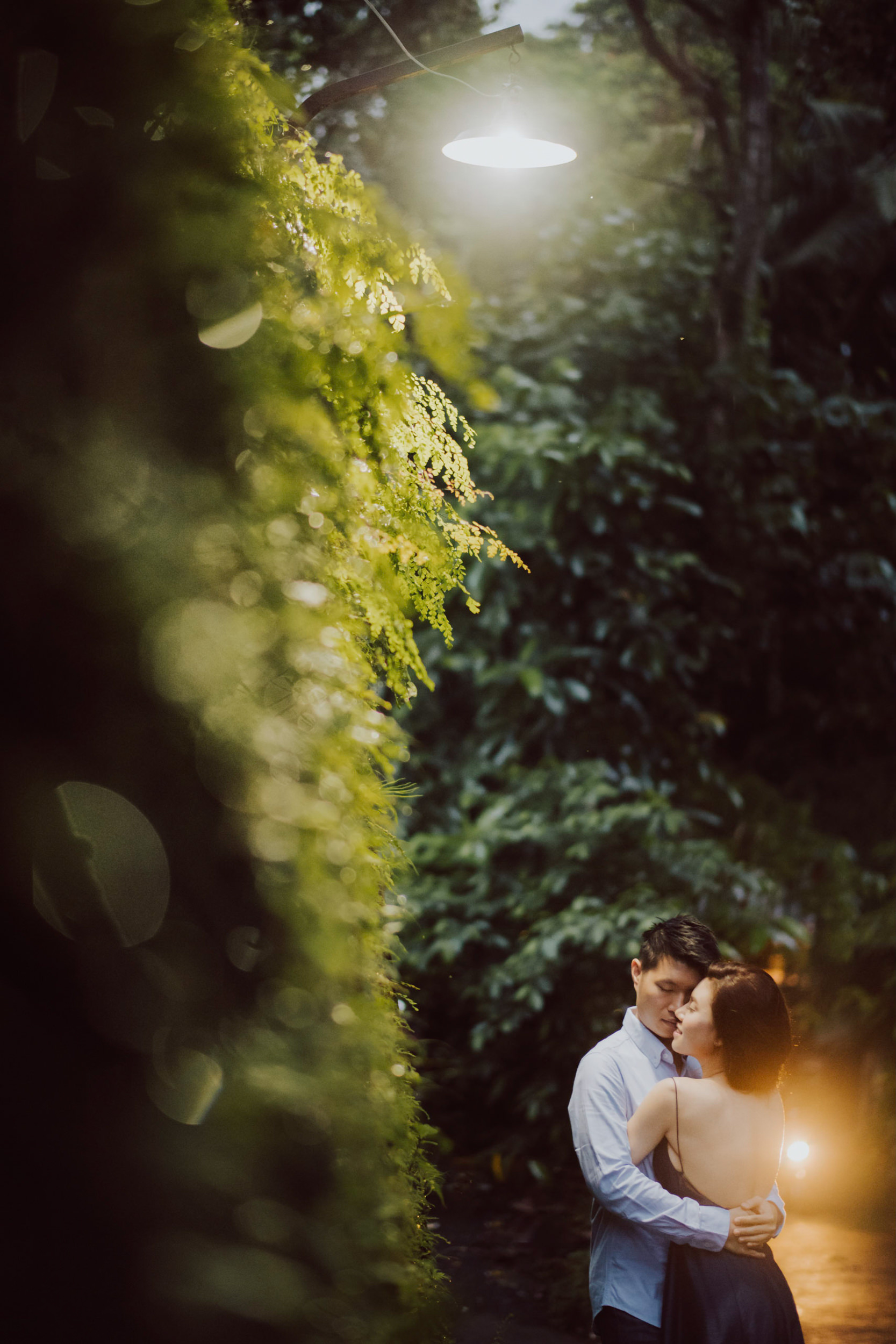 The next day after our shoot, i received a warm text from the lovely couple that made me felt so moved and grateful: "Thank you, for the memories we've had in this trip, for being such an unassuming person first before being a photographer. We enjoyed ourselves thoroughly and wouldn't have it any other way or with any other photographer! We learnt that the weather was something we could only pray and not ask for, and was heaven's gift to us. You were tremendously dedicated and thought of us at every bend and corner and street, to capture the things that are not always visible to the eyes but felt with the heart. You have an eye for beauty in the seeming ordinary, and that really resonates with us, because that's where we find happiness and beauty too. These memories will last us a lifetime, and we hope it was memorable for you too. :) "
We are very blessed with great people and wonderful memories. ;-)   Wishing Lynn & ZhiSheng a happy marriage!
With love,
Kai
Photography by Kai and Yeow of Kai Picture
Makeup styling by Blenda Jonathan of BJC Makeup Artist