Here is a travelogue of a couple in Tokyo in the past October, right after the storms of Typhoon Saola.  Unlike a conventional prewedding shoot, this fun travelogue was only doable with this awesome couple ShuLin & Kelvin who love Tokyo, Japanese food, urban energy and exploration on streets. It's probably also worth to mention that i don't always post pictures of my couple eating food, but i put quite a few here. Because their relationship pretty much started and blossomed from trying good food together! In this post, i also included a few fun things to try in Tokyo below. ;-)
And oh yea, strong warning ahead, there isn't much serenity kind of feeling from the pictures. So do not try to look for Mount Fuji or Hakone kind of pictures. Haha! Instead, here is a fine example of 'more is more'. And come on, this is Tokyo! So, have a visual blast ;-)
Try #1: Go to see a Tuna auction and try some really fresh seafood in Tsukiji Market!
Try #2: Try all the buttons on a water closet in the Japanese toilet. Fancy, is not enough to describe them!
Try #3: Visit shrines and make some blessings. And be respectful of course.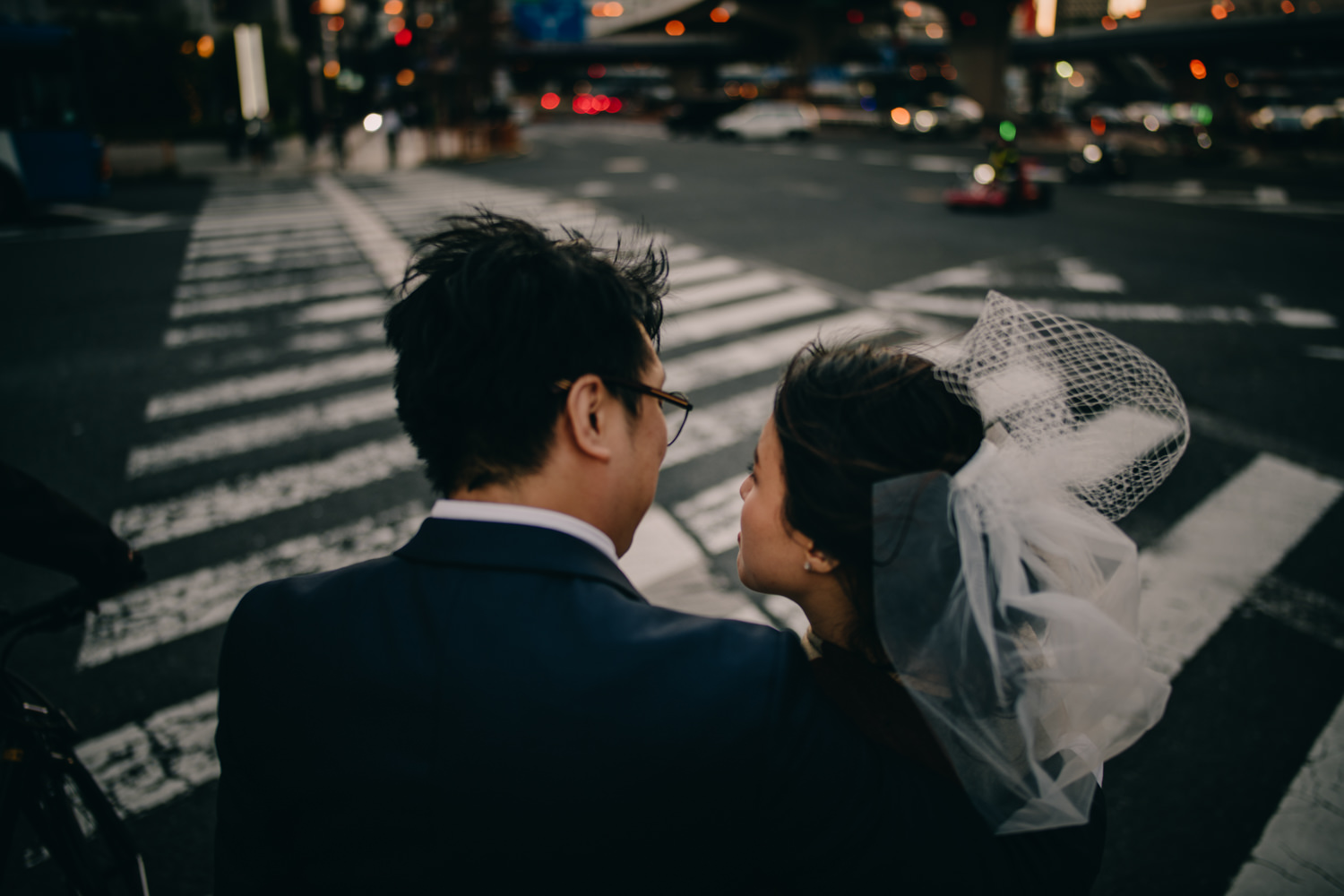 Tip: Some of the restaurants or cafes in Japan allows smoking inside. So, not all are kids-friendly.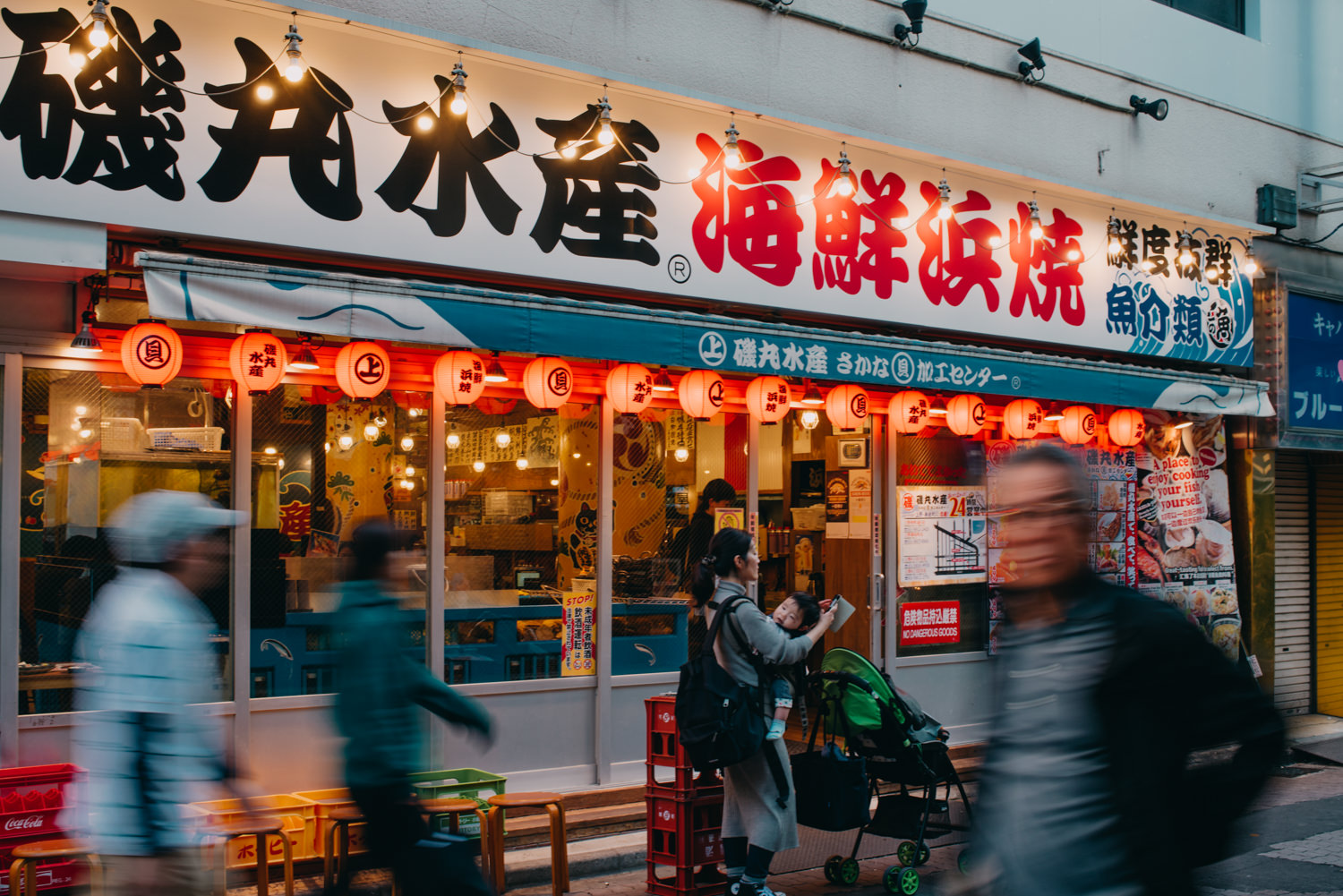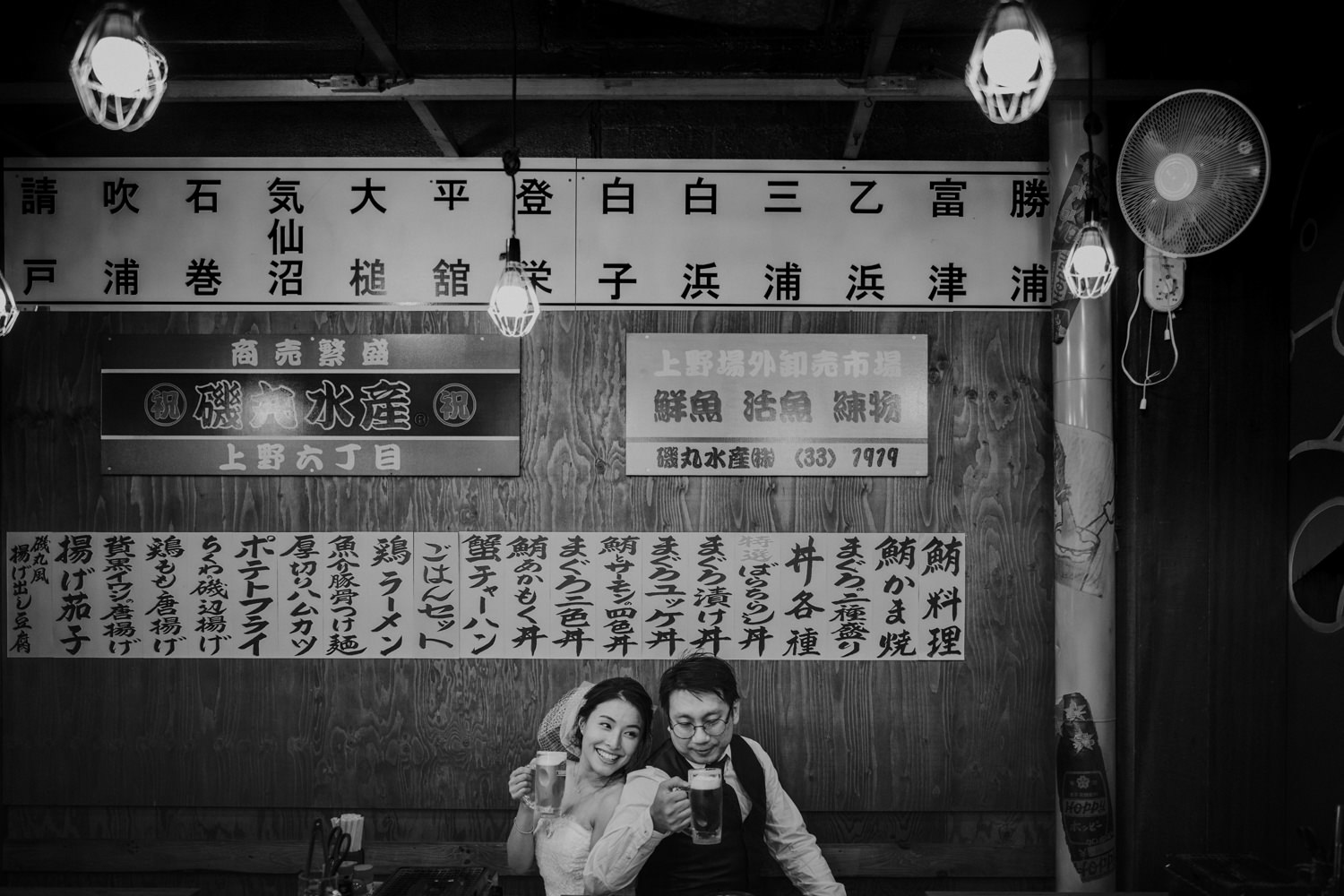 Try #4: Walk more, walk a lot. Cross the pedestrians and roads such as Shibuya Crossing, multiple times, and observe what people do!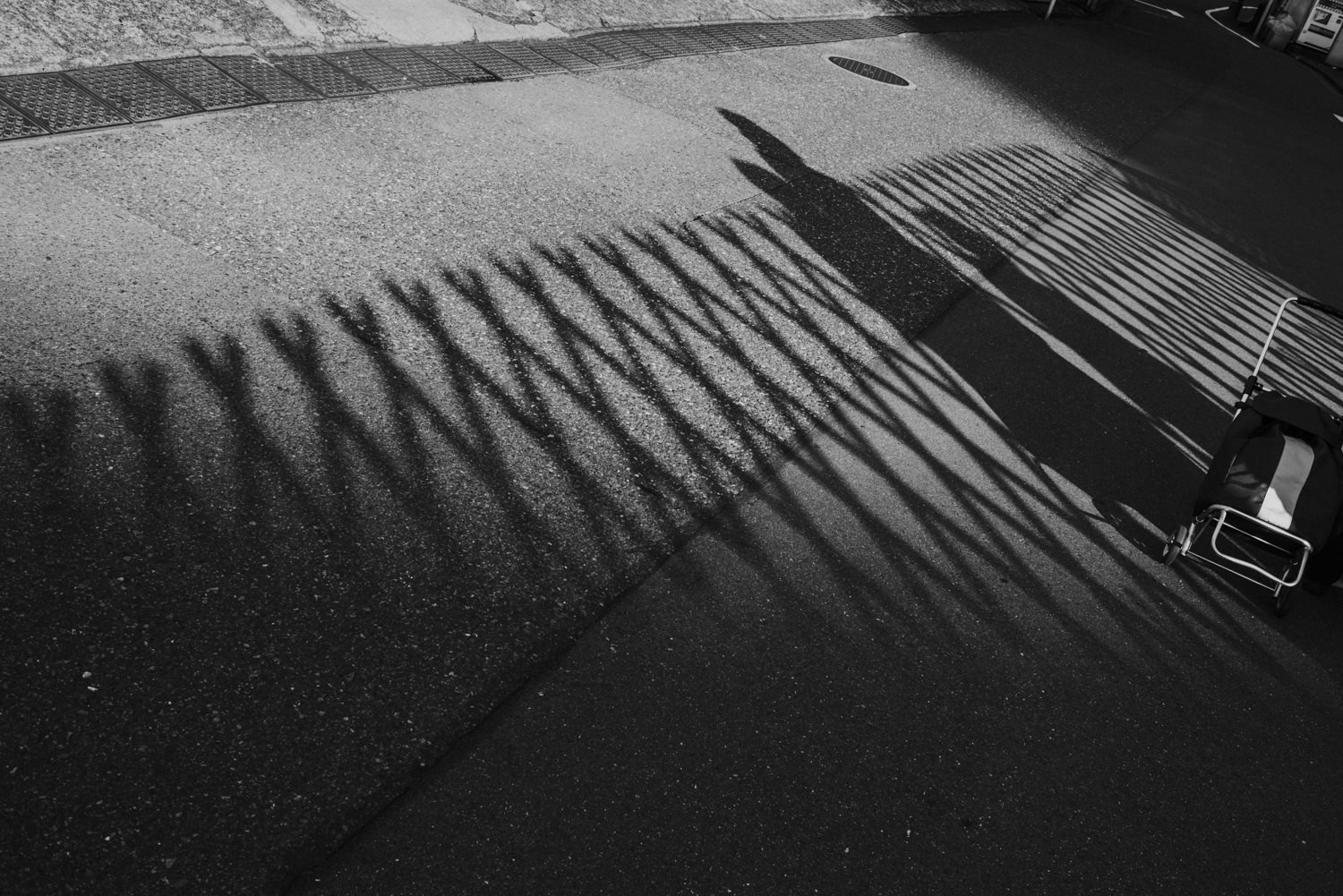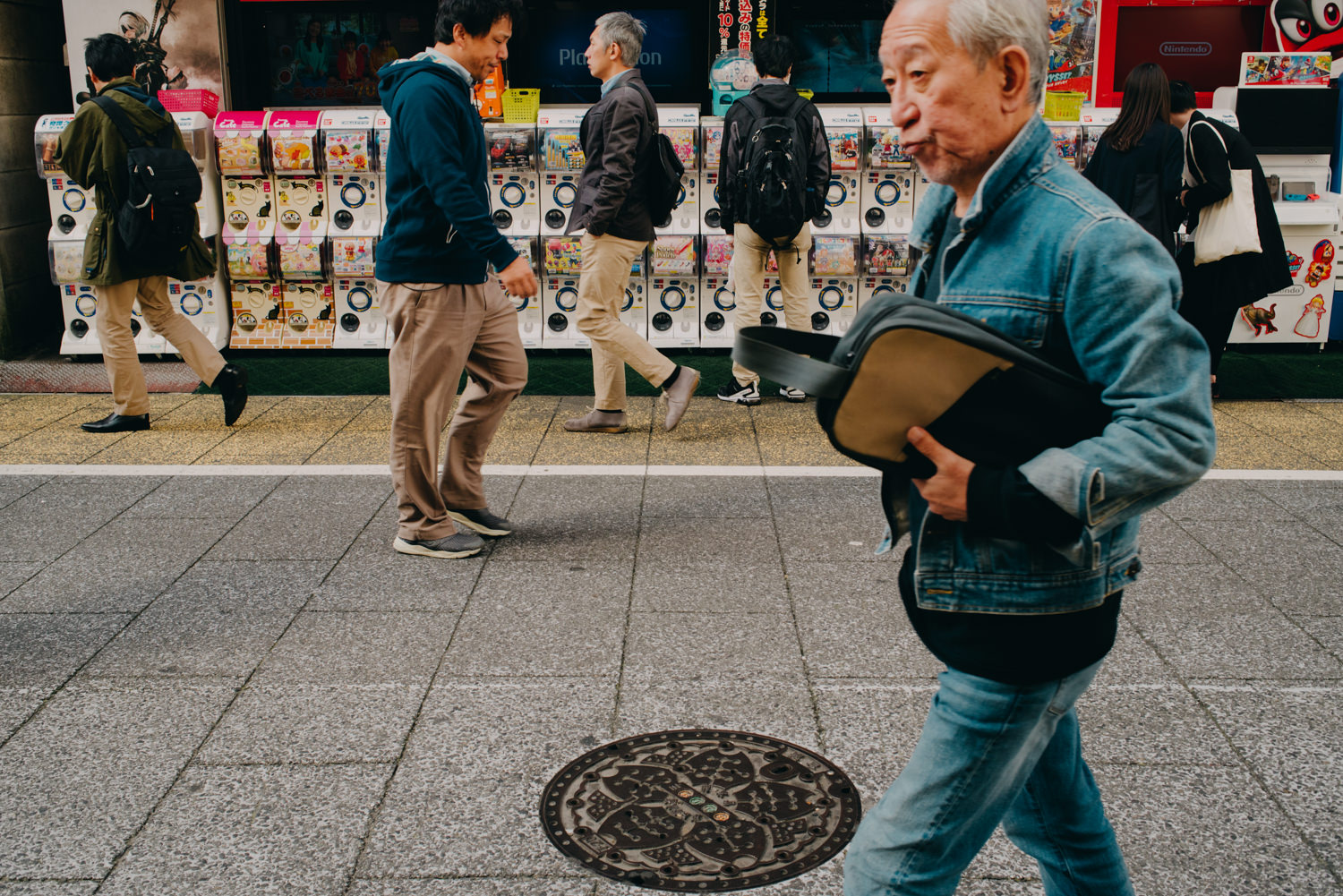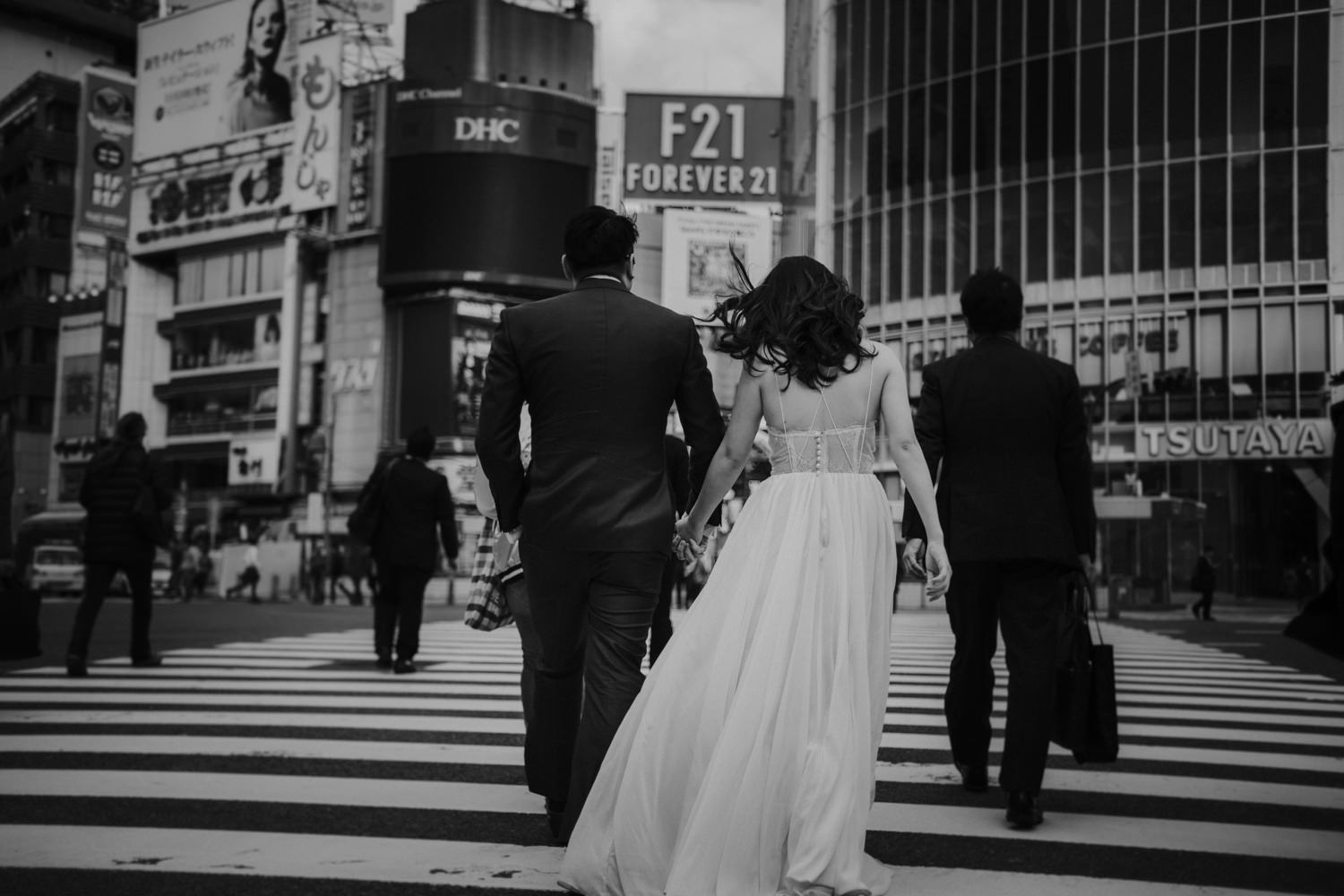 Try #5: Experience in Onsen, fully naked way, soak yourself in the hot spring water. And then do a Kimono fitting!
Try #6: Try all Japanese food! Because they simply could not go wrong.
And what is Tokyo without night life?
Try #7: Another way to immerse yourselves in the Tokyo experience, try bar hopping at Golden Gai and similar food streets. The neon lights, food smells and the crowded sidewalks with uniquely dressed up people all make a unique Tokyo experience.
And we were there when the young Japanese celebrated Halloween! What were the odds.

Try #8: Sleep in Ryokan. And feel fresh the next morning!
I hope you enjoy the visual stories here captured from Tokyo! (And if you would like to watch a slideshow with music, check out the video below.)
Love, Kai
Photography by Kai